If you're tired of the same old boring wallpapers on your desktops, laptops and tablets, try one of our 20 amazing game wall papers. From Super Mario Bros. to Battlefield Three End Game, you can display your favorite games any time of the day or night. These artistic renderings of your most-liked games feature a clarity and attention to detail you just can't find anywhere else. Refresh your drab wall paper with one of these crisp, clear images to show the world which games you really love. No matter which video game platform you like, from the old school Atari to Playstation and X Box, you're sure to find something representative of your love for gaming.
The history of video games harks back to the 1950s when the most rudimentary games came into existence. These games were of the most basic nature, incorporating simple simulations mostly as part of artificial intelligence programs. It wasn't until the 1970s and 1980s when the first video games came about for popular recreational use. Arcades were really big at this time, featuring large video game stands where people would challenge each other on anything from boxing to mazes. Home systems also came into use at this time, such as the Atari, which utilized joystick controllers and simple images. In the 1980s, Nintendo's Super Mario Bros. and the Legend of Zelda crashed on the scene with their high-quality graphics (for the time) and intricate challenges. The 1990s brought another generation of video gaming to the forefront with first-person shooter, MMO and real-time strategy games. While home consoles for video games rose in popularity, arcade gaming declined. The 2000s brought the rise of Wii, Sony's PlayStation and XBox taking over the market. Today, MMORPGs like World of Warcraft and Ultima Online utilize a blend of console features and online gaming that has revolutionized the industry with the ability to play with others remotely.
Whether you like old school video games or the latest in MMORPGs, we have what you're looking for. These high-quality images are easy to download and apply to your desktop quickly and efficiently with no fuss. People of all ages can enjoy video games, especially now with the prevalence of 3D graphics and interactive features. Virtually anyone can appreciate the entertainment, social, recreational and aesthetic appeal of anything from platform to action adventure games. The evolution of the video game industry has certainly come a long way, from 2D platforms with the most basic graphics and instructions to 3D games that allow people from all corners of the planet to converge in one game and challenge each other.
You'll have a great time browsing through our 20 amazing game wall papers. Download and enjoy today, with access to the highest quality images around. We have Teenage Mutant Ninja Turtles, Watch Dogs, Assassin's Creed 3, Call of Duty Modern Warfare, Red Faction, Dishonored, the Expendables, Terminator, Pac Man, Bat Man and much more for your enjoyment. Choose one and go with it, or choose a few and rotate them as your mood fits. No matter what you're into, from old school Mario to Call of Duty fighter games, there's something here for you. Get going today and start enjoying one of these 20 amazing game wallpapers!
1. Teenage Mutant Ninja Turtles
Image Source: HDiwallpapers
2. Watch Dogs Game
Image Source: MegaHDscreen
3. Assassin's Creed 3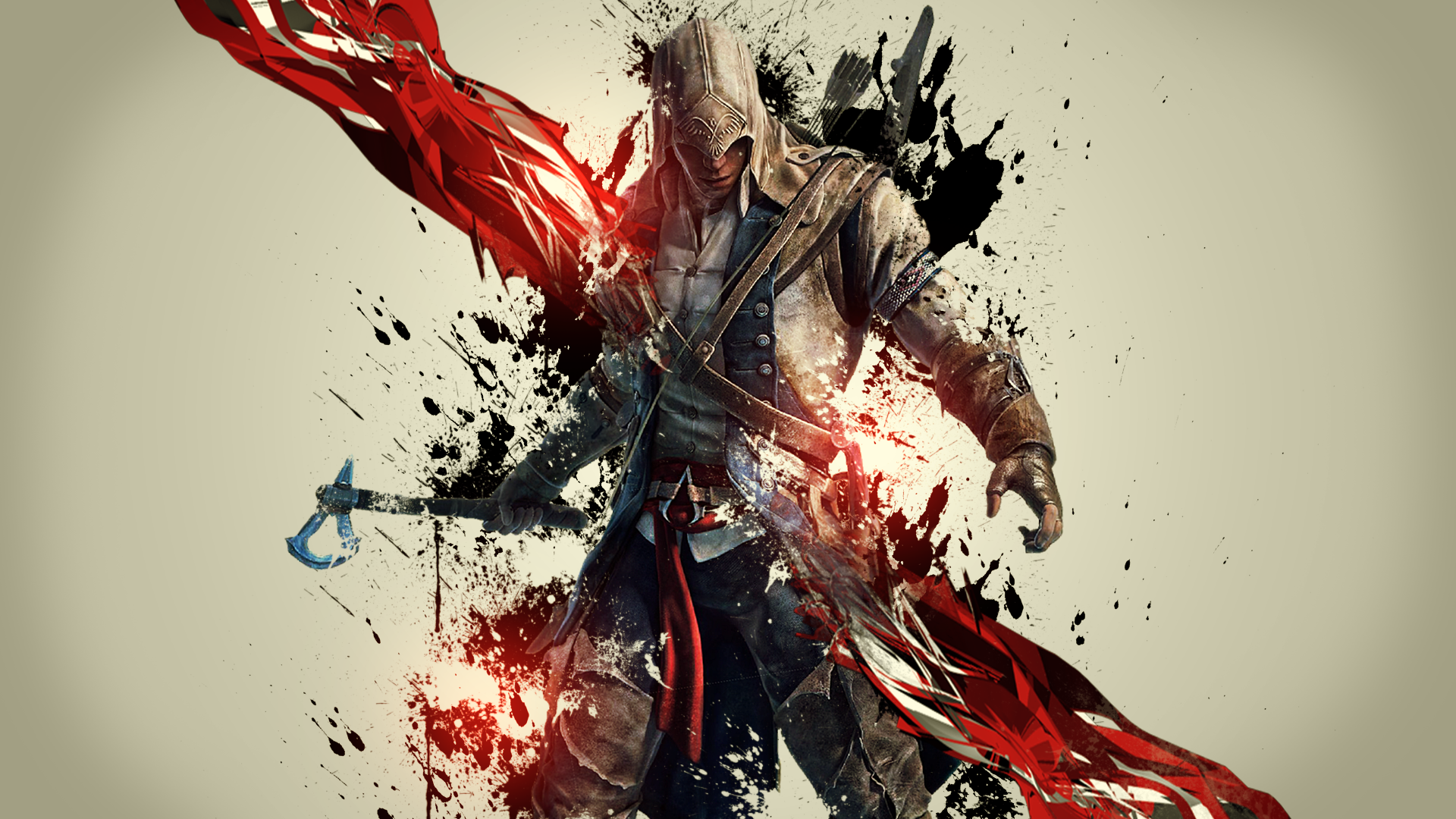 Image Source: Alphacoders
4. Call of Duty Modern Warfare 2
Image Source: MegaHDscreen
5. Samurai Warriors
Image Source: Newhdpics
6. Red Faction
Image Source: Pichost
7. Darksiders
Image Source: Flickr
8. The Last of US Remastered
Image Source: Playstation
9. Dishonored
Image Source: Snwallpapers
10. The Expendables
Image Source: wallpaperseries
11. Dead Space 2
http://www.hdwallsource.com/img/2014/5/game-wallpapers-9038-9381-hd-wallpapers.jpg
Image Source: hdwallsource
12. Prey 2
Image Source: walls world
13. Heroes V of Might and Magic
14. Battlefield 4 Dragons
Image Source: Widescreenwall
15. God of War Ghost of Sparta
Image Source: prowallpapers
16. Batman
Image Source: hdwallpapers
17. Titanfall
Image Source: Widescreenwall
18. Aion
Image Source: Thewinmedia
19. Far Cry 4
Image Source: Newhdpics
20. Fallout 4
Image Source: Hdwallpapers